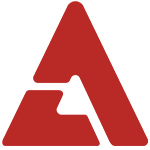 Remember Psy's epic performance during 'Dick Clark's New Year's Rockin' Eve' with Yoo Jae Suk, Noh Hong Chul, and HaHa? Well if you enjoyed the trio performing alongside Psy, you'll be glad to hear that they'll be featured in Psy's "Gentleman" MV!

Yoo Jae Suk and Noh Hong Chul already made cameos in the video for "Gangnam Style", but now HaHa will join them to add to the fun in the highly anticipated music video!

The trio have been confirmed by YG Entertainment themselves through a press release, so we can expect them for sure. In addition, it's rumored that the female singer who will join Psy this time around is none other than Brown Eyed Girls' Ga In, who also has a solo comeback of her own coming up. Apparently she'll be joining the rest for a music video filming session that will be happening soon according reps over at the agency.

If you were uncertain about the new song before, the featuring of these celebrities should perk your interests up for the release coming up later this month!