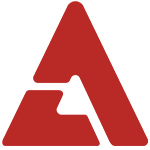 Those who plan on attending Psy's upcoming concert are in for a fantastic treat as Lee Hi and G-Dragon will be performing at the event as well!

Psy's 'HAPPENING' concert will be held at the Seoul World Cup Stadium on April 13th, where Psy will perform his new single "Gentleman" for the first time at the large-scale event.

In addition, the audience will get to see a live performance of "Michi GO" from G-Dragon and feast their ears on the soulful vocals of Lee Hi! It's said that they're currently deciding on which song that the rookie will perform at the event.

Lee Hi shared, "I am very thankful that my sunbaenims granted me a lot of good opportunities since I joined YG Entertainment. I am really happy that I joined the YG Family. I've always wanted to perform on stage with Psy oppa and now since he gave me this big opportunity, I will do my best to prepare for it."

YG Entertainment commented, "The focus of Lee Hi's performance will be on the deliverance of the lyrics by using a stand mic and reducing the choreography elements."