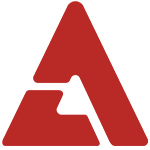 It has been announced that 'K-Pop Star's Michelle Lee has signed with DIMA Entertainment and will begin her activities under her agency starting on April 1st.
The singer whose alma mater is Dong-Ah Institute of Media and Arts (DIMA) has decided to hold hands with the school's affiliated agency DIMA Entertainment.
A representative revealed, "Through DIMA Entertainment's recruitment of Michelle Lee, the institute has taken the form of an entertainment agency for the first time. We anticipate a big synergy effect from the Dong-Ah Institute of Arts and Media (DIMA)'s affiliated artists Lee Bum Soo, Song Ok Sook, Park Hye Mi, Joo Young Hun, and their wide broadcast and entertainment network."
Michelle Lee previously signed with YG Entertainment and was planned for debut under the new SuPearls, but her contract was later nullified upon the disbandment of SuPearls.
We hope to see this talented singer make her official debut soon!