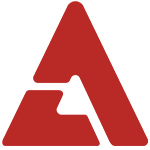 A new corner of KBS's 'Gag Concert', 'Emperor of Ratings', poked fun at the current trends in Korean dramas, including product placement, idol actors, and more.

Playing the role of a director, Park Sung Kwang yelled at his staff members over his fictional drama's poor ratings. "Do you know how much money I poured into this drama? How will you explain these ratings of 2.1%?"

"It's so boring. This is why the ratings are going down," he said. "The son should go against his father. When it gets boring, someone should develop amnesia. You can be the doctor."

After 'saving' the drama, the director continued with his fine-tuning. "When things get serious, don't forget about the product placement," he said, holding up a shampoo bottle.

"It should be like this, so that the audience can curse at the screen and the ratings will go up," he concluded.

Do you think this is an accurate parody of recent K-dramas?