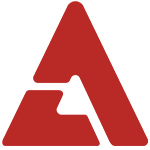 Park Ji Min and Baek Ye Rin, the two genius girls who form the group 15& have made their comeback on the season finale of  'K-Pop Star 2' with their new track "Somebody."

Park Ji Min, who had a successful diet, is coming back with a new healthier body. Baek Ye Rin, who has matured a bit more since her debut, returned with a brighter image. The girls already showed a teaser to their comeback music video doing a parody of the 'K-Pop Star' judges.  Their new look, already well known vocal skills, and teaser video had fans anxious for their return.

A staff member at JYP Entertainment told allkpop, "Park Ji Min, who won season one of 'K-Pop Star' and genius girl Baek Ye Rin will make their triumphant return as 15& and will stand on the stage of the 'K-Pop Star 2' finale.  We hope that you will love and support the song that the two loveable girls will bring."

'Somebody' is written by Shim Eun Ji who also wrote 15&'s debut single 'I Dream' as well as Jo Kwon's 'The Day I Confessed', and IU's 'I Really Hate Him.'  It is co-composed with Ryan S. Jhun and Antwann Frost and will feature Park Ji Min and Baek Ye Rin's unique groove and soulful voices.

As expected of the talented duo, their vocal talents shined, but what was more surprising was they added choreography that they didn't have in their debut release. All and all the stage was a pleasure to watch.

What do you think of 15&'s comeback performance?