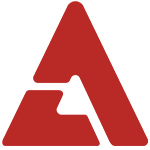 ZE:A's Dongjun discussed the time he drank 13 bottles of cucumber soju with actor So Ji Sub.

Dongjun guest starred on the March 5th broadcast of tvN's 'Baek Ji Yeon's People Inside' where he shared, "I don't drink often with So Ji Sub, but when we do, we drink for a long time. We once drank from 10 pm to 7 am."

He continued, "I usually like drinking more than going to clubs. I met him when he already had 2 to 3 bottles of cucumber soju, but we drank 10 more bottles before parting ways." Dongjun added, "I remember him telling me, 'Don't try to become a star.' He advised me, 'You need to do acting, singing, and dancing because you like it. Don't get caught up on what you appear to be on the outside.'"

Dongjun, who has been active in movies and musicals, expressed, "Going to the set feels like going to receive acting lessons. After my filming is done, I try to monitor the senior actors' acting."