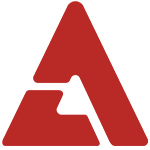 TVXQ's Changmin has been selected as one of the MCs for KBS's upcoming variety program, 'Our Neighborhood Arts and Physical Education'!

The idol group member joins a top-notch ensemble, including 'nation's MC' Kang Ho Dong and Lee Soo Geun. The new program is expected to air its first episode on April 9th, and is the replacement to Changmin and Kang Ho Dong's previous show, 'Moonlight Prince'

We mentioned before that Kim Byung Man was also appointed as an MC for the show, but it's now been revealed that Kim Byung Man will be joining temporarily for the show's first project, and the main MCs are Lee Soo Geun, Kang Ho Dong, and Changmin.

Along with Kim Byung Man will be other celeb guests like Jo Dal Han, Park Sung Ho, and SHINee's Minho, who will be participating in the ping pong project that the show has planned for its first few episodes.

'Our Neighborhood Arts and Physical Education' will be about everyday people that excel at arts and exercise. Producer  Lee Ye Ji will head the program with Moon Eun Ae as the main writer.