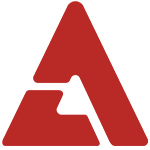 It's hard to believe, but spring is only a few days away! Actress Song Ji Hyo got ready for the upcoming season with three completely different looks.

The pre-released photos of the actress modeling for the cosmetics brand Benefit prove that Song Ji Hyo is not only an 'ace' in the variety shows field, but also in the fashion world as she perfectly pulls off the trends for spring with her sheer, white dress, light pink makeup, and luxuriously wavy hairstyle.

Song Ji Hyo is starring in the upcoming drama 'Mandate of Heaven' to premiere following 'IRIS 2' this April!