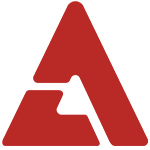 Remember when Universal Music Group (UMG) announced their plans to debut their first idol group last year ?

It's really happening! Recently MBC's 'News Desk' spotlighted the label and their new boy group called 'Boys Republic' under the Korean branch, Universal Korea.

The boy group named has been in the works for the past two years and has their eyes set on international stardom. For the debut of their first idol group, Universal Korea recruited the help of one of Korea's top producer and composer Park Geun Tae, Dsign Music - Norwegian composer team who helped work on Girls' Generation's "I Got A Boy", and Jung Hae Ik - formerly from SM Entertainment.

Park Geun Tae stated, "Our goal is to create content that has an appeal that surpasses Asia." In order to create an international phenomenon, the members have been training in the fields of singing, dancing, acting, languages, and national customs.

Concrete details about their debut haven't been released yet, so stay tuned for any updates that may come!