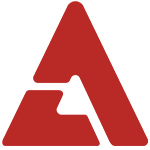 To celebrate the release of her 1st album, Lee Hi will be moving into her own apartment as a gift from YG Entertainment.

YG Entertainment revealed, "We will offer Lee Hi her own apartment. But it shouldn't be considered as special treatment. The majority of trainees are in groups with a lot of members so they normally live in a dorm. But in Lee Hi's case, she is a solo artist and her house is in Bucheon. To make it easier for her to carry on her busy schedule, she will move into an apartment nearby the YG Entertainment headquarters."

Because Lee Hi is still a minor and only 16 years old, her mother will be moving in with her as well. Lee Hi shared, "From now on I could go and practice in the YG Entertainment practice room which is always open so it's really good."

Lee Hi has been sweeping music charts with her new single "It's Over" and will release her 2nd title track "Rose" on the 21st!