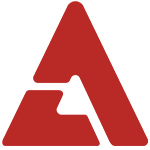 Kim Shin Young is back!

In December, the comedian took a break from all activities because of worsening health conditions caused by fatigue. She was supposed to have her comeback by the end of February, but delayed it by a few days to make a comeback on her MBC FM4U radio show,'Songs of Hope at Noon Kim Shin Young', on the 4th.

She was her trademark happy self on the show, assuring fans that she was perfectly fine. The comedian did address one rumor by saying, "I really wanted to say this. While I was resting, there were a lot of rumors. People speculated on forums that I would return after shaving my chin and cheekbones. Tomorrow, the radio will have a live video broadcast, so you can see for yourself. I'm the same as before. Don't worry."

Kim Shin Young concluded, "I know there are some who might've disliked me, but thank you for waiting. I'll work harder in the future."

Are you excited to see her back in action?