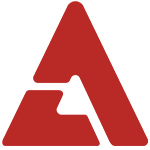 GLAM is living up to their name as 'Girls Be Ambitious' by breaking away from the typical girl group music as they try their hands at incorporating the genre of Korean 'trot' music into their new song!

GLAM's new single "In Front of the Mirror" is a mix of trot, Euro pop, and hip hop, and expresses a woman's feeling of frustration when she looks into the mirror in a society focused on visuals.

Their producer Bang Shi Hyuk revealed the motive behind the song sharing, "Through this song, I wanted to express the honest feelings of young women living in this generation."

GLAM will kick of their comeback stages on 'M! Countdown' on the 14th, so until then, check out the "In Front of the Mirror" MV below!