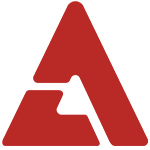 G-Dragon graded his own growth over the past 4 years.

On March 21, G-Dragon held a press conference at KBS Sports World in Hwagok-dong, Gangseo-gu, Seoul for the opening of his upcoming world tour.

The Big Bang leader held his first solo concert back in 2009, so during his press conference he was asked what the difference was between now and 4 years ago. He answered, "I feel this continuously as I work, but even though I'm young now, I was even younger back then. I have a lot of things that I want to do in terms of what I do on stage and my musical color, but I feel like I haven't been able to fully do all of that yet. I think after a few years if I look back at myself, I'll be like this again. Lately, when I make music or put on a performance, I try to be really sophisticated so that when I look back at this point from the future, I won't look unsophisticated."

He continued, "Something different is that the environment has changed a lot. I think I learned a lot and was upgraded from being surrounded with a good staff in a good environment. I hope people who watch feel the same way. Back then, I was an idol so I showed a lot of cute adorable and varied looks. Variably, I'm trying to emphasize my artistic side through the Big Bang concerts and this tour. I think the entire show will be proceeded under a more solid foundation."