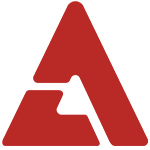 After teasing fans with an announcement of an "extremely pretty" fourth member for the rookie group D-Unit, their agency has finally revealed the face of the girl group's newest member - say hello to JNEY!

In a previous article, D-Unit's agency surprised fans as they announced their plans to bring in a new member who "possesses extreme beauty". The member chosen is said to have been recommended by Block B's Zico, who is producing their upcoming album.

This isn't the first time in the spotlight for JNEY, as she was previously known as Janey from the girl group GP Basic.

"D-Unit's new member is a former model and child actress. She possesses beautiful visuals and will be 16 years old this year [Korean age], making her the youngest idol star of the current music scene," her agency said, touting her beauty.

As for their album, D-Unit will be returning with their 2nd studio album which will be split up into two chapters. Chapter 1 will feature 7 tracks and will be released on March 4th while Chapter 2 will include six tracks and be revealed soon after.

Despite being in the midst of controversy with his label, Zico willingly took the time to help D-Unit by producing both title tracks of each chapter of the album.

Stay tuned for the first chapter on March 4th!