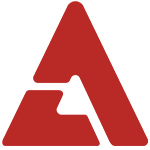 Actress Kang Hye Jung revealed her own unique way of avoiding fights in public.

Her method was so unique that it made the entire set of 'Incarnation' burst into laughter - in fact, most of her method had to be completely beeped out because she was spitting out curse words left and right.

Kang Hye Jung explained, "A few years ago while I was filming a movie, the staff and the actors were having dinner. A drunk man came over and started to pick a fight. Since everyone was already tipsy, their emotions got out of hand, and I figured if I left everything alone, there would be trouble. So my manager and I made a plan."

She continued, "I apologized to my manager first, and then I cursed in the worst way I knew how to my manager to gain attention. I kept saying things you shouldn't say as an actress, so everyone stared at me. Because of that, everyone stopped thinking about fighting, but tried to calm me down instead. The drunk man looked at me like I was crazy and left."

She repeated what she told her manager, and every single word had to be censored out, so all viewers heard was a very long 'beeeeeeep'.