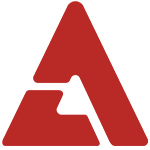 On the March 1st broadcast of SBS' 'Thank You', actor Cha In Pyo shed tears when recalling a touching father-daughter moment.

Cha In Pyo shared, "There was a time when I experienced becoming a father", sharing a story about how his 4-year-old daughter experienced a dangerous situation when she accidentally got instant glue in her eyes. He continued, while holding back his tears, "My child screamed such a piercing cry, as if she was stabbed by a knife, and her eyes closed up. The thought that came to my mind at the time 'My daughter's eyes are burning'. While I was taking her to the emergency room, I said to my daughter, 'Don't worry. Once you grow up a little more, daddy will take his eyes out and give it to you'. I only thought about that".

Cha In Pyo became emotional, even tearing up as he remembered how he felt as a father seeing his daughter in pain.

On this episode, Cha In Pyo, baseball player Park Chan Ho, cartoonist Lee Hyun Sae, and photographer Kim Joong Man met up for the first time and shared their touching stories.