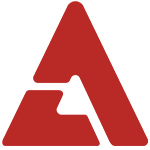 Can anyone imagine K-pop without the music video? From Psy to Girls' Generation, the music video is becoming the defining characteristic behind our favorite K-pop groups. In a sense, it may actually be more important than the song itself because when a new song is released, instead of buying the CD (that's so 10 years ago) or downloading the MP3, fans are now looking straight for the music video. It sets the tone and concept, and in a lot of cases, the majority of the budget goes towards the music video compared to the album production.

K-pop music videos are some of the most innovative in the world today but there were some great videos from back in the day that were pretty influential in their own right. This week's WBW will take a look back at some of the most influential old school music videos from back in the day and while they might be older, they're still pretty cool to watch.


Jo Sung Mo - To Heaven
Without question the most important music video in K-pop history. It was the game changer that turned the simple music video into a cinematic venture. The video stars actors
Lee Byung Hun
and then newcomer
Kim Haneul
to produce what as a mini-movie with high end production and an actually pretty gripping story. The video set the bar for all others that came after it and was critical in helping Jo Sung Mo become one of the biggest selling artists in K-pop history.
Seo Taiji and Boys - Victory
There are other
Seo Taiji and Boys
songs and videos that are more well-known but the video that was truly influential was the second single from their fourth album, "
Victory
". The reason it was so important was because while there was that 1990's dramatic video thing happening, interlaced with those images were clips of an impromptu 'guerilla concert' of the three members riding on the back of a flat bed truck rocking out to the song in the middle of Korea. This was a big deal and to a fan like me, was the coolest music video I had seen from K-pop up to that time. You have to remember that Seotaiji and Boys were the most popular group in K-pop by far so imagine... well imagine if Seo Taiji and Boys rocked out to this song on the back of a truck in the middle of Seoul today. Yeah, it was that big.
Park Ji Yoon - Coming of Age Ceremony
We've talked about this song and this video before but it's important to acknowledge it again because it was one of the most scandalous videos at the time and really since. Sex appeal has always been a part of K-pop but it was typically indirect and pretty coy but and not this music video. This was an in-your-face declaration that she was no longer a girl but a woman and ready for all that comes with it.
Rain - It's Raining
He had big hits before this but I don't think you can argue that this song made
Rain
the man. He melds his unique dance style with an
J.Y. Park
original beat for one of his best videos and a K-pop classic that was the start of his journey to international recognition.
Kiss - Because I'm a Girl
This was kind of a toss-up because while I am a fan of the video, it really is kind of sappy and on the verge of cheesiness. But this list is about influence and I know for fact that there were many people who started listening to K-pop because of this song and video including many of my friends. It was the combination of the soft voices, great melody, and K-dramaesque story line that drew people in and made them fans.
Wonder Girls - Nobody
It all started with this video gaining traction with the American blogosphere and then before we knew it, K-pop started to penetrate into America. The retro sounds, the throwback design, and the ultra-catchy hook helped the girls come Stateside and begin their quest to break into the U.S. market. No, they didn't have the success that they had hoped for but it was a first step and an important step for all of K-pop.
PSY - Gangnam Style
I know, I know... the video isn't "way back" per se and is a bit played out now... BUT, in ten years when some nerd like me is writing a similar column, "
Gangnam Style
" has to be the first video on the list. I mean, it's the most watched video of all-time on
YouTube
;
that's insane
. Whether or not
PSY
ever scores another hit in America, he can say that in the year 2012, his music video was the most talked about and recognized cultural phenomenon in the entire world. That's pretty freaking influential.
Which music videos would you add to the list?