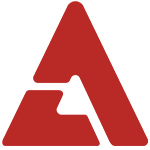 Song Joong Ki and Kim Tae Hee were chosen as the celebrities with the best palm readings for 2013.

Lately, the cable channel Y-STAR 'GoongGeumTa' has been looking at various fortunes and mentalities of celebrities. This time, the show looked at palm readings.

Song Joong Ki received incredible love for 'Nice Guy' and 'Wolf Boy' last year, and the fortune teller foretold an incredible 2013 for the celebrity. The palm reader said that his destiny line was very vivid for this year, meaning that he would have the best year in 2013 as well. He added, "His destiny line and success line go straight up very nicely. It's a rich fortune that says he keeps gaining wealth."

Out of the ladies, actress Kim Tae Hee was chosen as the best for the year. The palm reader analyzed that her destiny and brain line met while she was 30-35, meaning that this year, as a 34-year-old, she would still continue on as a top star.