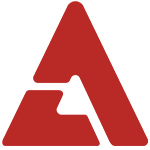 SBS' new variety program 'Incarnation' (formerly known as 'Strong Heart 2') kicked off to a positive start.

According to AGB Nielsen Media Research, the first episode of 'Incarnation', which aired on February 19th, averaged an 8.4% viewer rating. Although that's a 1.9% decrease from the final episode of 'Strong Heart', the new program managed to beat out the rival Tuesday variety shows in its time slot.

The first episode of 'Incarnation' focused on the theme "How to not lose against your girlfriend in an argument" and featured comedian Lee Soo Geun, singers Kim Jong Min, Eun Ji Won, and TV personality Jun Hyun Moo as guests.

Meanwhile, KBS' 'Moonlight Prince' and MBC's 'PD Notebook' received 3.5% and 3.8%, respectively.

What did you all think of the premiere of 'Incarnation'? How does it stack up against 'Strong Heart' so far?