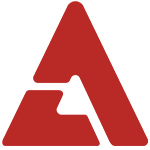 Ever had that awkward moment when a conversation just heads in the weirdest direction? That awkward moment when you say something you're positive is right, only to have someone correct you on the spot? Ever had that awkward moment when you decide it's the perfect time to get wild and you find your friends staring at you in confusion instead of following along? That awkward moment when you feel the heat on your face and start to glow red?

Well don't feel too bad; everyone has these moments! And sometimes, it's even funny to watch others squirm in their own puddle of awkwardness. K-pop celebrities make mistakes and do embarrassing things all the time. And for this edition of Saturday Morning K-Tube, I'm presenting some funny examples for you to enjoy below!

Channel 1: Hyerim's shy "omona"s on 'Happy Together'



Channel 2: Girls' Generation's random rap for Big Bang on 'HahaMong Show'



Channel 3: Sunhwa + Math = Fail on 'Invincible Youth' season 1



Channel 4: Lee Kwang soo working them hot pants on 'Running Man'



Channel 5: Mithra teaching INFINITE... sex education?!



Which one is your favorite awkward moment?