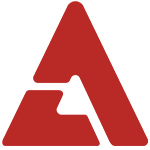 To celebrate his enormous success, Psy will be unveiling his very own postage stamps in Korea!

YG Entertainment revealed on the 14th, "'Psy's very own stamps' will be sold across various areas of Seoul at the post office starting on the 18th. The 'Gangnam Style' MV reached over 1.3 billion views on YouTube and to celebrate taking the world by storm, we created these stamps."

A representative stated, "Psy is the first among YG Entertainment artists to have his own exclusive stamps. Psy's stamps are appealing to a wide range of the public audience and perfectly express his unique charms, and rather than an ordinary stamp, we would like it to be called a 'Psy artist stamp'."

Psy's postage stamps will be available across post offices in Seoul as well as Postar Shop and the YG e-SHOP.