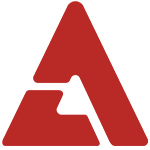 On February 23rd's airing of 'Quiz to Change the World', Hong Kyung Min revealed that he broke up with his recent non-celebrity girlfriend.

MC Park Myung Soo asked, "A paparazzi photo of you dining with a girl was shown recently. What happened?"

Hong Kyung Min answered, "It's a bit... I cannot say because I cannot put it in a decent way." Then, the caption underneath him read, "Already broke up with that person."

The singer then began to speak of his dating strategies saying, "I know 365 dating methods. You ask them to take a picture of you on their cell phone, but then they have to send that picture to you for you to get it. Old school dating method's the best."

On January 30th airing of 'Radio Star', he said, "[Dating] is not a problem with a celebrity and another celebrity, but if a celebrity and someone who isn't one dates, then it becomes a burden because they begin to lose their privacy."