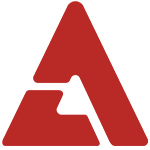 Soon you'll be hearing from another rookie group who is out to capture the global audience by simultaneously debuting in Korea and China!

That rookie group is none other than the project group of Cube Entertainment and Chinese company Xing Tian called M4M!

M4M, who has been put together through a rigorous audition process in China, including Hong Kong, and Taiwan, has been preparing for their debut under the incubating system of Cube Entertainment. They've been training for 1,460 days in secret under Cube's system, and are now ready to tell the word about themselves!

The group broke the news in China first, having launched their official homepage (here) and are revealing their members one by one.

M4M, made up of Jimmy, Vinson, Bin, Alen, will be launching various teasers in Korea as well as China to announce their official debut in March, which will kick off with their showcases.

Go on over to their homepage linked above, and check out Alen's teaser! Do you see potential for this new project group?