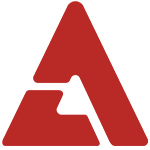 At a press conference for their upcoming film, 'Maritime Police Marco', actor Lee Kwang Soo described fellow 'Running Man' cast member†Song Ji Hyo as someone who's like a "weed."

"Song Ji Hyo is faster than anyone else, like a viper," he said at the press conference. "Like the character Lulu from the movie, she solves her problems herself instead of waiting for anyone to show up. She's like a weed, surviving anywhere she is."

Song Ji Hyo herself didn't deny this somewhat strange analogy, saying, "I usually try to figure things out for myself before asking anyone else for help."

The upcoming animated film 'Maritime Police Marco' revolves around an eponymous monkey who sets out to save Monkey Island and his first love, Lulu, from the evil grasp of Commander Carlo from another game world. The film will hit theaters on February 14th.