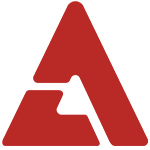 Lee Joon cautiously avoided questions relating to 'We Got Married'.

On February 7th, Lee Joon attended the press conference for the new KBS2TV drama 'Iris 2'. During the press conference, Lee Joon was bombarded with questions pertaining to 'We Got Married', so much so that the reporters had to be stopped by an on-site staff member, who stated, "Please ask questions only related to the drama. Sorry."

Lee Joon looked uncomfortable, but cautiously said, "I'm going to take responsibility and work harder. I'll answer everyone with a good drama."

Lee Joon had stepped down from the variety show with Oh Yeon Seo last week, following his controversial post on his fancafe. Even though J.Tune Camp and 'We Got Married' asserted that the pair had stepped down because of their busy schedules, the fans had many doubts that was the sole reason.

On a lighter side, Lee Joon also celebrated his birthday on February 7th, and his fans trended #HappyJoonieDay26 and #Happy26thLeeJoonDay for the idol. 'Iris 2' will begin airing next week on February 13th.