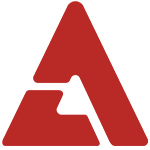 Lee Dong Wook teased Shin Dong Yup in a lighthearted manner as he pointed out the MC's decision to continue as an MC for the new version 'Strong Heart' without him.

'Strong Heart' had its second to last episode on February 5th. The show invited Girls' Generation, Jun Hyun Moo, Gong Hyun Jin, and others for a 'Girls' Generation and the Uncles' special.

During the show, Jun Hyun Moo revealed what Gong Hyung Jin, who used to MC the show 'Taxi', said to him when they came across one another after Jun Hyun Moo's appointment as the program's new MC. "I met Gong Hyun Jin coincidentally after I became the MC for 'Taxi'. All he said to me was, 'I heard you're on Taxi', and left."

Hearing this, MC Lee Dong Wook commented, "I can understand exactly how that feels." He then turned to his partner, Shin Dong Yup, and said, I heard you're going to be doing 'Strong Heart 2' ('now called 'Incarnation')?" His jab flustered Shin Dong Yup, but he continued, "If you were going to be like this, why did we even get the Best Couple Award?", referring to their 'Best Couple' win on '2012 SBS Entertainment Awards' and bringing bursts of laughs.