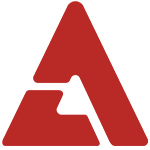 Actor Lee Dong Wook proved that he can be sexy in a pictorial for 'W Korea'.

Lee Dong Wook gave a serene vibe with his blue fashion and swooned the ladies with his tough expression. He was able to make fans forget about his friendly image as a past MC on 'Strong Heart' and the female staff members who attended the photo shoot become mesmerized by his sexy charisma.

Netizens commented, "He is sexy", "Where can you find men like him?", and "I'm mesmerized by his charisma."

Its no wonder Girls' Generation's Jessica couldn't keep his hands off of him during their kiss scene on 'Wild Romance'. But it seems like Lee Dong Wook will enter a new love line with Song Ji Hyo for upcoming drama 'Mandate of Heaven' to premiere this April.