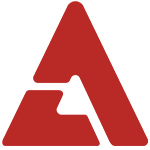 2PM is continuing to demonstrate their high level of popularity in Japan!

The boys of 2PM are currently commanding attention in Japan through their Arena Tour. As if that wasn't enough, they have went on to come out on top of various rankings in Japan!

2PM will be releasing their 2nd Japanese album titled 'Legend of 2PM' on February 13th, and ahead of the date, they pre-released "This Is Love" on the 4th as a 'chaku uta' (mobile download), and the song ranked #1 on the 'chaku uta' daily charts right away. The song is composed by Junho, making the #1 place even more meaningful.

That's not all. 'Legend of 2PM' was ranked as Oricon's #1 'Most Anticipated Album', further proving 2PM's popularity in Japan.

Congratulations to 2PM!