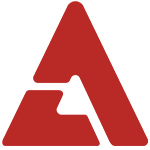 Japanese model Tsubasa Masuwaka apologized for her actions on the Japanese show 'Downtown DX'.

The model attended a Big Bang concert last year, and even snapped a picture together with the members. In the picture, you can see that G-Dragon had wrapped his arm around her in a friendly way, and was posing with a peace sign.

On February 21, she appeared on the 'Downtown DX' program and the subject of the photo was brought up. Even though she looked happy in the picture, she stated something different. On the show, she stated, "I feel uncomfortable around men. I didn't like what G-Dragon did." When Big Bang fans heard her statement, they were shocked, especially because Daesung was also present on the show as a guest. Daesung being the gentleman he is, quickly apologized to Tsubasa Masuwaka on the program.

However, she was criticized heavily online, and apologized for her actions, stating on her Twitter, "I appeared on Downtown DX. It was meant as a joke, but if any of you felt offended, I apologize."

She clarified her stance stating that she doesn't really know how to properly communicate with guys since she has only been with her husband, whom she divorced with last month.

Do you think an apology was needed?