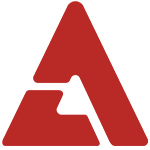 It was said IU would be taking on a more mature image for her comeback coming up sometime this year, but before that anticipated change, she's surprised us with an unexpected transformation!

IU took on the task of channeling sexy icon Marilyn Monroe for the second trailer of KBS 2TV's weekend drama 'You're the Best Lee Soon Shin'. Complete with her blonde wig, fake mole, and bright red lips, she left fans blinking in surprise.

As IU opens up with this glamorous image, she states in a voice over, "My name is Lee Soon Shin. They say that human life is like a theater stage." She continues, "A life in which many happy, sad, and angry events arise. Let's have strength. You're the best Lee Soon Shin!"

Although the narration, as well as many of the clips, are the same as that of the first trailer, IU goes from sporting the look of Charlie Chaplin to Marilyn Monroe, even parodying the famous dress-fluttering pose.

Check out the clip for yourself below! What do you think? Did IU successfully channel Marilyn Monroe?