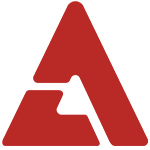 Girl's Day gave a special treat to fans with the pre-release of their single, and the song is already popular among girls and boys who are looking forward to White Day.

According to their agency, "Girl's Day's new single is #8 on Melon, #4 on Bugs, #7 on Soribada, and #6 on Daum Music, and it's also doing well on major music sites."

Producer Nam Ki Sang, who is the genius behind Girl's Day previous hit songs "Twinkle Twinkle", "Hug Me Once", and "Don't Forget Me", teamed up with the group again for "White Day", which expresses the feelings of a girl who wants to receive a confession of love from the guy she has her eyes on.

The agency continued, "Girl's Day new pre-released single 'White Day' is meant as a present for fans before their album comes out. We anticipate it to be a hit as a confession song among young men and women."

In related news, Girl's Day's full-length album will be released on White Day, March 14th KST! Considering it'll be their first full-length album since the group debuted three years ago, how excited are you?