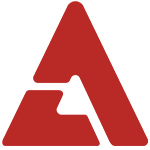 Legendary actor Choi Min Soo pulled off hilarious parodies of his famous roles alongside Jay Park on the latest 'SNL Korea'.

He reprised his role as Tae Soo in the hit drama 'Hourglass', while Shin Dong Yup played Woo Suk. The two repeated the line, "You do it. I don't want anyone else," bringing a lot of laughter.

In the parody for Choi Min Soo's movie 'Holiday', Jay Park made a surprise appearance as the main character. Choi Min Soo played the part of a creepy stalker with a gold tooth who kept killing everyone around Jay.

In the end, Choi Min Soo told Jay, "I thought if I did this, I could have you," making everyone laugh with the famous line.

Check out the 'Holiday' parody below!