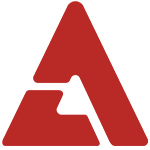 Bae Yong Joon recently gifted his agency's staff members with a dream vacation to Hawaii where he currently resides at the moment.

Bae Yong Joon arrived in Hawaii in early January for the grand opening of his coffeehouse venture named "Gorilla In the Cafe" in Waikiki. He prolonged his stay for over a month to focus on his business as well as his health. It has also been revealed that Bae Yong Joon and the agency actors gifted 20 staff members with a 7 day vacation in Hawaii.

Key East Entertainment revealed, "Bae Yong Joon is currently residing healthily in the States. Because he is rehabilitating, he is improving his bodily state through exercise. Bae Yong Joon does not have any specific production schedules as of yet, so it is hard to predict how long his stay in Hawaii will be."