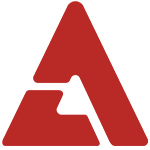 B.A.P's 2nd mini album 'One Shot' rose to the top of iTunes' hip hop chart once again.

According to iTunes 'Top 10 Hip-Hop Albums' chart on the 13th KST, 'One Shot' beat out international names to grab the #1 spot in the US, Canada, and New Zealand, and landed in the top 10 in UK, Australia, Greece, Sweden, Norway, Japan, and Finland.

Although this may come as no surprise as B.A.P's hit songs "Power" and "No Mercy" have also been spotted on the iTunes' hip hop chart as well, this is the first time that the group was seen at the top 10 of 10 countries upon its release.

B.A.P recently made a comeback with their new album and glamorous music video for "One Shot" released on the 12th. The group also picked up another rookie of the year award at the '2nd Gaon Chart K-Pop Awards' and will meet their devoted fans later this month for the 'B.A.P LIVE ON EARTH SEOUL' concert. Check out B.A.P's comeback stages starting on 'Music Bank' this week!