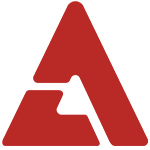 After School performed in front of 3,000 avid Thai fans!

On February 23rd, the ladies held their first Thai fanmeeting at Bangkok's Central World Live, where they performed their hits such as "Flashback", "Because of You", and "Bang!".

The members never lost their smile and gave their fans plenty of fanservice including playing games, participating in interviews, autograph signing, and more to the delight of not only all the fans present, but the press members.

Their first fanmeeting was so anticipated that over 100 members from 50 media outlets attended the press conference and the fan meeting to cheer the ladies on.