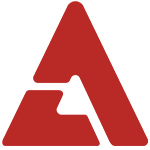 2AM is in the final stages of gearing up for their comeback, and to tease us today, they've revealed individual concept photos!

They've previously revealed their album title as well as the track list, and to follow up with a more visual approach, a charming photo of each of the members has been revealed!

Keeping in theme perfectly with their title track, "One Spring Day", the boys look like they're ready to usher in the warmth and sunshine associated with the spring season.

Big Hit Entertainment said, "Their visuals have become freshly upgraded and hints at the style of their new album."

2AM will release their album 'One Spring Day' on March 5th! For more details, check out the previous post here.