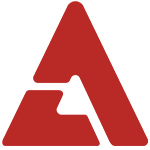 YG Entertainment recently posted on their official YG-Life blog, the above teaser photo for Lee Hi's impending comeback.

Rather than clarifying matters, it has fans scratching their heads.  On the image are three captions: "March 1st", "March 7th?" and "March 21st", with no clear indication as to which date is her actual album release date.

Recall that reports originally had Lee Hi's album scheduled for release on March 1st. But, that date was pushed back to March 7th to coincide with a comeback stage on SBS' K-Pop Star on March 10th. Now though, it looks like Lee Hi may be releasing music on March 21st.

If history means anything, when YG Entertainment releases teasers on their blog, it usually means the comeback is imminent.  Lee Hi could be pre-releasing a track and then following up with full album promotions later in the month.

One thing is certain, fans have certainly been teased. What do you think the teaser means?

Stay tuned to allkpop for more details on this much-anticipated comeback.