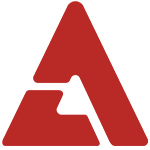 2012 was the mark of the third annual allkpop awards presented by Naver BAND. Over 8.6 million votes were cast by international K-Pop fans all over the world and the results are in!

2012 was an amazing year for K-Pop, as it's witnessed explosive international growth unprecedented in its history. Some highlights include Girls' Generation bringing the heat to 'The Late Show with David Letterman', Big Bang's Worldwide tour, and Psy's "Gangnam Style" becoming a worldwide sensation as it became the most viewed music video of all-time on YouTube.

Let's take a look and congratulate the winners of the 3rd annual 2012 allkpop awards presented by Naver BAND!



The videos for the YG Entertainment winners will be revealed at a later date.




Official Categories
* Best Live
* Rising Star
* Best New Girl Group
* Best New Boy Band
* Best Producer
* Best Female Solo
* Best Male Solo
* Best Music Video
* Best Girl Group
* Best Boy Band
* Greatest Fans
* Song of the Year
Official 2012 allkpop awards page