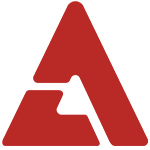 Although 
Tiny-G
has already begun promoting their latest single on music shows, it wasn't until today that the full music video  for comeback track , "
MINIMANIMO
", was revealed!
The song is the story of a girl who is breaking up in a rather cool manner, but actually is very sad in the inside. It talks about how she thinks even the phone battery is not worthy for him, but she still loves him too much to forget about him.
The girls show off more of their cute and adorable charms this time around.  The music video is bright and spunky befitting the energetic song.
The couple song to their digital single "
Come Out to Play
" is a bit more funky but keeps the fun groove that the girls enjoy.
Check out the full MV below and tell us whether you like Tiny-G's new direction.
Come to Play