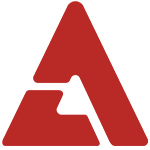 The 'Adam Couple' from 'We Got Married' came back together for a brief moment at the '2012 MBC Gayo Daejaejun'.

Consisting of Brown Eyed Girls' Ga In and 2AM's Jo Kwon, the former star couple of the faux-marriage variety program displayed their closeness with a performance of "We Fell In Love" and "The Day We Confessed".

Although it's been a long time since Ga In and Jo Kwon ended their stint as the 'Adam Couple' on 'We Got Married', it appears that their popularity is still going strong.

Check out their performance below!