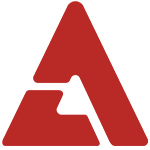 B.A.P and Psy have been spotted on the Grammy's homepage in a section titled,  'Snapshot: Best Of 2012'!

On their homepage earlier was a feature called 'The Year In Photos' with the description, "A look back at music's top photographic moments of 2012". The photos included world famous names such as Beyonce, Justin Bieber, Jay Z, Rihanna, Lady Gaga, Mariah Carey, and more. What caught the attention of Kpop fans, however, was the inclusion of Psy, which may not be surprising since he has become the biggest internet sensation of 2012, and B.A.P, which was a pleasant surprise.

In addition, B.A.P and Psy were the only Asian artists featured on the photo reel, making it even more noteworthy in the eyes of many.

Check it out for yourself on their page here and here!