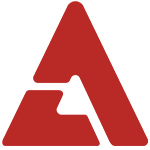 strong>NU'EST's Baekho and Ren have been cast in the KBS' fantasy drama 'Jeon Woo Chi'.

They appeared in their first episode on the 16th. Baekho played one of the henchmen to Lee Hee Joon's character, while Ren played the youngest reporter where Cha Tae Hyun worked.

Pledis Entertainment said, "We're worried because it is their first time acting, but they are learning with the help of many sunbaes. They will be trying their hand at acting through 'Jeon Woo Chi', and they are also planning to show a new side on stage, so please show them a lot of support."

'Jeon Woo Chi' already has labelmate UEE as the female lead. Jooyeon also plays one of the bigger supporting roles, so it seems Baekho and Ren won't be without familiar faces around even though they're trying their hand at something new.

Currently, NU'EST working on their album and is aiming to comeback in early February.