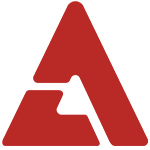 A recent photo showing Nine Muses and Tiny-G's extreme height difference has been drawing attention online.

On January 27th, Tiny-G updated their official Twitter page with the post, "Nine Muses sunbaes, whom we met at 'Music Core'. They were very pretty and cool. But when we were together, we're like kids!"

The photo shows the two groups posing for a friendly photo backstage, but what was most noticeable was the major height disparity between them. Nine Muses (average age of 25) are known for being the 'model-idols' with an average height of 172cm (5' 7″), whereas Tiny-G (average age of 18) lives up to their name averaging at 153cm (5').

Those who saw the photo commented, "Tiny-G look like kids standing in front of Nine Musees", "I didn't know they were that short", "They really are tiny after all", and "It's nice seeing the two groups together."

Are you surprised at just how large the height difference between the two groups is?