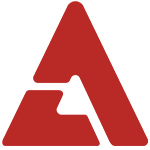 Actor Kim Su Ro shared a story from his less responsible days.

On January 29th's airing of 'Moon Light Prince', Kim Su Ro revealed, "I received allowances until I was 33, and I spent 5,000,000 won (~4,604 USD) a month. My family gave me as much money as I asked. Back then I thought, ' I'll be successful later, and I'll return it later,' and thought receiving an allowance was justifiable."

He continued, "But the heavens didn't give me everything. My father passed away when he was 46. Then I realized that we were slowly losing our assets, and I thought, 'There's only a few more years left until I can study with money given to me.' I thought I should quit theater and do film. I filmed a movie and paid for my sister's wedding as well as my own."

"I don't have any regrets, but it angers me that my father passed away early. After turning forty, I thought, 'I am this healthy, but my father passed away at this age.' I started to feel the importance of my father in my forties. I think that's why I started drinking."