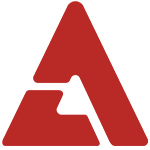 Kang Min Kyung's label released a statement in response to the criticism for her Gillette CF.

The CF was filmed with the concept of "a shave that calls for a kiss", and is taken from the perspective of a man who appears to be facing Kang Min Kyung. The CF received a lot of criticism for being very lewd.

On January 21st, her label stated, "We filmed the CF for a razor company recently, and it was agreed upon that the CFs, including the internet ads, would be carefully reviewed by both the advertising company and the label before they were released. However, that promise was broken and now the ads are being heavily criticized, so we are upset."

They added, "We are upset that the CFs were released without consulting us, but we believe that the advertisement company made their decision after giving it a lot of thought. Kang Min Kyung has no power to do anything, and it is ultimately the responsibility of the advertisement company. We will be respecting their judgement and patiently wait for their upcoming decision."