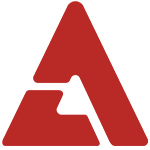 Davichi's Kang Min Kyung recently made a promise to SPEED that if their new single "Sad Promise" feat. Kang Min Kyung ranks in the top 10 of music charts, then she would gift all of the SPEED members with a new cellphone.

It looks like Kang Min Kyung will have to purchasing new cell phones as within a day of its release, "Sad Promise" successfully grabbed the #10 spot on Melon's real-time chart.

Kang Min Kyung stated, "There are a lot of idol groups who debut these days and fail to achieve big results on music charts, so I figured that SPEED would also fail to make it into the top 10", revealing her blunt honesty. But after hearing the news of "Sad Promise" reaching #10, she called her manager and stated, "Before the end of this week, I will buy cellphones and give them to the [SPEED] members."