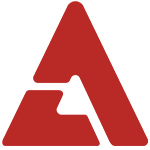 E.via has officially changed her stage name to Tymee.

On the night of January 5th KST, the rapper tweeted a lengthy explanation to fans about issues surrounding her name change as well as alleged problems with her agency, dline Art Media. She stated that she's been going through a similar situation as Block B.

Tymee posted:

"I'm sending this to my fans and my friends. About my name change as well as the circumstances I've been through until now...
--
Hello. This is female rapper Lee Ok Joo (Tymee, NAPPER) formerly known as e.via. Though there's so much I want to say that my heart feels like it's tearing, I'll try to keep it short. First of all, I want to say that because the point of this letter is not to vilify anyone, I won't be revealing any names. I want to let those who've been worried about my predicament and the fans who've been confused about my sudden name change about the situation I'm in, and I've decided to write this up in hopes that there won't be more victims like myself. I'm in a similar situation as Block B, who has been in the news recently. I read the reports that the Block B members have not received payment for a year. I myself have not received an [accurate] breakdown of the revenue from my albums for the past 2 years. And though the settlement was completed after my contract expired, I've received $0 in payment for my albums for the past 2 years after it was reached.

Just one month ago at a meeting with [business acquaintances], the agency representative showed his intent to re-sign me... After discussing in depth with my family, I received a consultation about the future of the music I'll be doing. Due to financial as well as other realistic difficulties, I've decided to take back the music that's been changed due to my company's opinions and promote on my own. [Because of the unspeakable difficulties and unbearable exhaustion I've gone through], I came to this conclusion to save myself from falling apart.

Then a few weeks ago at a small meeting, I carefully told the people at my agency about my decision. However, the 7 million won (~$6,582 USD) they mentioned to me previously vanished, and they told me, '[We only owe you 2.7 million won (~$2538 USD)].' Though it was difficult to accept that the work I've done for the past 2 years only amounted to that much, I restrained myself thinking of the music I'll be able to do freely in the future.

As they wanted an answer about renewing my contract, I once again told them that I'd like to find my [own] path in music. That day, the person [I met with] threw the cigarette he had in his mouth at me, and when I [objected to] his actions, [he threw cigarette packs from the floor at me and insulted my character]."
Tymee went on to explain that she went to the agency to settle her account a few days later only to find that the paperwork given to her by the CEO stated an even lesser amount. Despite the fact that she was shocked by the amount stated, she was willing to comply as she knew the agency was going through financial trouble.
According to the rapper, she was then ordered to cease using the stage name "e.via" in any of her future promotions or on social networking sites. Furthermore, when her parents went to the agency to discuss the cancellation of her contract and receive payment, they found that her contract had been "automatically extended."
Apologizing to her fans and loved ones for worrying them, Tymee concluded that if the agency continued to cause her mental harm or act unlawfully, she plans to respond more firmly. She ended,
"Again, I'm sorry for worrying all of you. Please look forward to Tymee and NAPPER's music, and I ask that you give it a lot of interest and love."
Source: Tymee's Twitter post