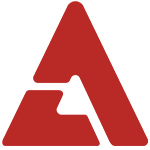 DMTN (formerly known as Dalmatian) has returned with their new title track, "Safety Zone"!

As mentioned previously, the group is now going by DMTN ('dee-em-tee-en'), which are the initials of Dalmatian, that now also stands for the words 'Desire, Motivation, Timing, Now'. The agency previously explained the change in the name, commenting, "It is unheard of for a group who is promoting to change their name. However, it was a decision that was made after much thought to give off a different and more mature image than the original Dalmatian." Member Daniel is said to have come up with the words that DMTN stands for himself, making the name even more special.

So along with the new name comes a new digital single, which is a medium-tempo track that is once again the work of Duble Sidekick, who worked with the boys for "E.R".

Check out the music video below!