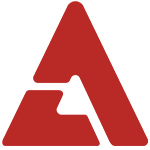 Boyfriend released the dance practice video of "I Yah".

The video was released through Starship Entertainment's official Youtube channel. The members are all dressed in casual clothing, but show off a powerful choreography. The point choreography where they slide their hand down their body is especially bringing in an incredible number of click views to the video. The choreography for "I Yah" is done by the team Free Mind.

Fans commented, "This is the sexiest choreography I have seen", "Boyfriend is so masculine now", "Boyfriend is really sexy with this song", and "It's like seeing Rain's choreography for 'Rainism'."

Check out the video below!