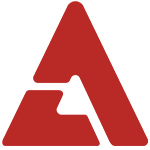 B.A.P has definitely lived up to their 'rookie of the year' awards as they displayed their popularity by selling out their first solo concert 'B.A.P Live On Earth Seoul' within ten minutes!

TS Entertainment revealed that ticket reservations for the concert through YES24 opened on the 23rd and sold out its 8,000 available tickets within ten minutes.

CJ E&M stated, "It is our first time seeing artists achieve such a strong fan base and quickly grows within just a year of their debut. Even within the company, we are placing this project as high priority and investing over 100 workers and hundred millions of KRW to prepare the best stage for B.A.P."

It seems B.A.P have much to celebrate today as it is also Youngjae's birthday! Daehyun tweeted, "Happy birthday Youngjae yah!!!! My bro ~!!", along with a group shot celebrating the member's special day on the 24th.

B.A.P will perform at the Seoul Olympic Hall on February 23rd-24th at 6PM KST!